Composer 2.1.9 and 1.12.23 released with security and bug fixes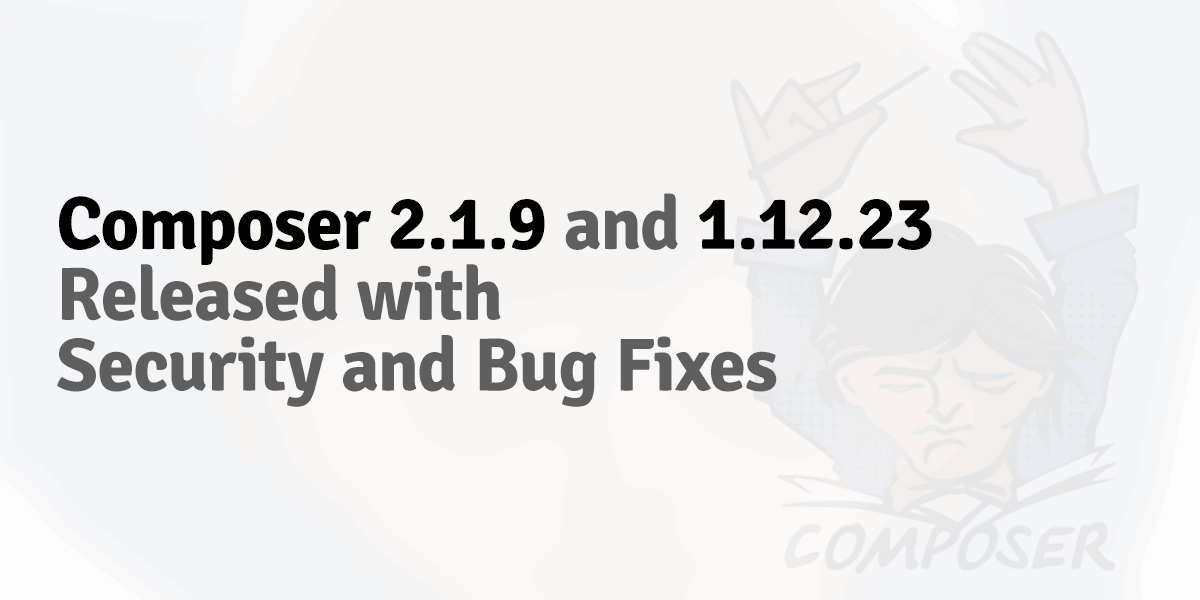 Composer, the PHP dependency manager released versions 2.1.9 and 1.12.23 that contain a security fix and bug fixes.
This release fixes a command-injection vulnerable that was caused by erroneous command line escaping in Windows systems. The security vulnerability is assigned CVE-2021-41116 and GHSA-frqg-7g38-6gcf.
Composer running on operating systems other than Windows are not affected. Further, Composer run on Windows Subsystem for Linux (WSL) are not affected either.
Affected Versions and Released Versions
Composer 1.x series: All versions prior to 1.10.22 are vulnerable. Update to Composer 1.10.22 or later.
Composer 2.x series: All versions prior to 2.1.9 are vulnerable. Update to Composer 2.1.9 or later.
Updating Composer
To update Composer installed on system, run:
composer self-update
---
Projects that use Composer versions prior to 2.1.9 (in 2.x series) and 1.12.23 (in 1.x series), and have enabled GitHub with Dependabot should start to receive a security alert in coming hours. It is not required to declare composer/composer as a dependency unless that project depends on the APIs provided by Composer; This majorly includes Composer plugins.
To update the Composer version required for a Composer plugin, update the composer/composer requirement in composer.json file.
"require": {
-  "composer/composer": "^2.0.13"
+  "composer/composer": "^2.1.9"
}